Facebook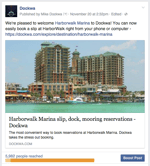 Facebook may be the best way to engage your contacts and customers, as it's the social network that most people turn to for leisure activities like boating and spending time outdoors. If you already have a Facebook page for your marina, please post about the Dockwa partnership. Here are some Facebook resources for you:
Instagram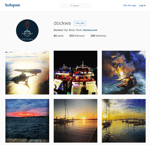 Instagram is another social media tool that can be a great way to promote your marina and the Dockwa partnership. To post to Instagram, just use an existing picture or take a new picture of your marina, and post it to your account. If you don't have an Instagram acount, use the links below to create one:
Email Marketing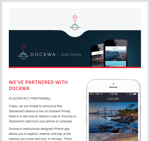 At Dockwa, one of our key missions is to make your customers' reservation experience excellent - and to save you time from answering so many phone calls. We would love to help you send out a marketing email that announces your partnership with Dockwa.