The Dockwa reservation Chat feature lets you send messages directly to your boater's inbox and Dockwa app. Whether you want to ask a boater questions about their reservation, provide approach instructions or give a dockage assignment, Chat is a simple tool that can better prepare you for boater arrivals and make your boaters feel even more welcome.
To chat a boater, head to your reservation portal.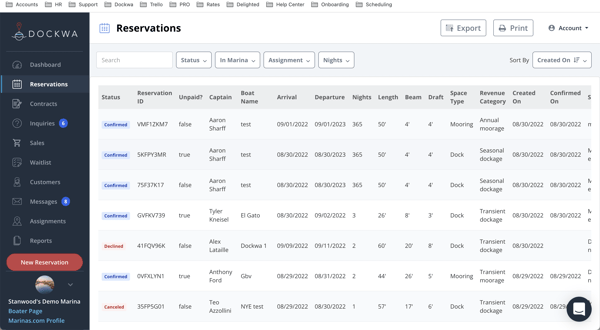 Click into a reservation to access the chat feature.